Top Query Performance GSC Template
Everyone likes free stuff, including me. Unfortunately, behind "Free" there is always a catch. In our case, we believe that it is also free from "catches" 😀.
It does not matter if a tool is very complicated or simple, it is important if it helps you achieve your goals and saves you time.
Collecting data and presenting it in the correct format is time consuming and that is the reason why most SEO tools are not completely free.
We what to offer you a simple solution to track the average position of your top Queries (and those of your clients) using Data Studio and GSC.
Here it is a link from where you can copy our Simple Query Performance GSC Template and use(or modify) it for free.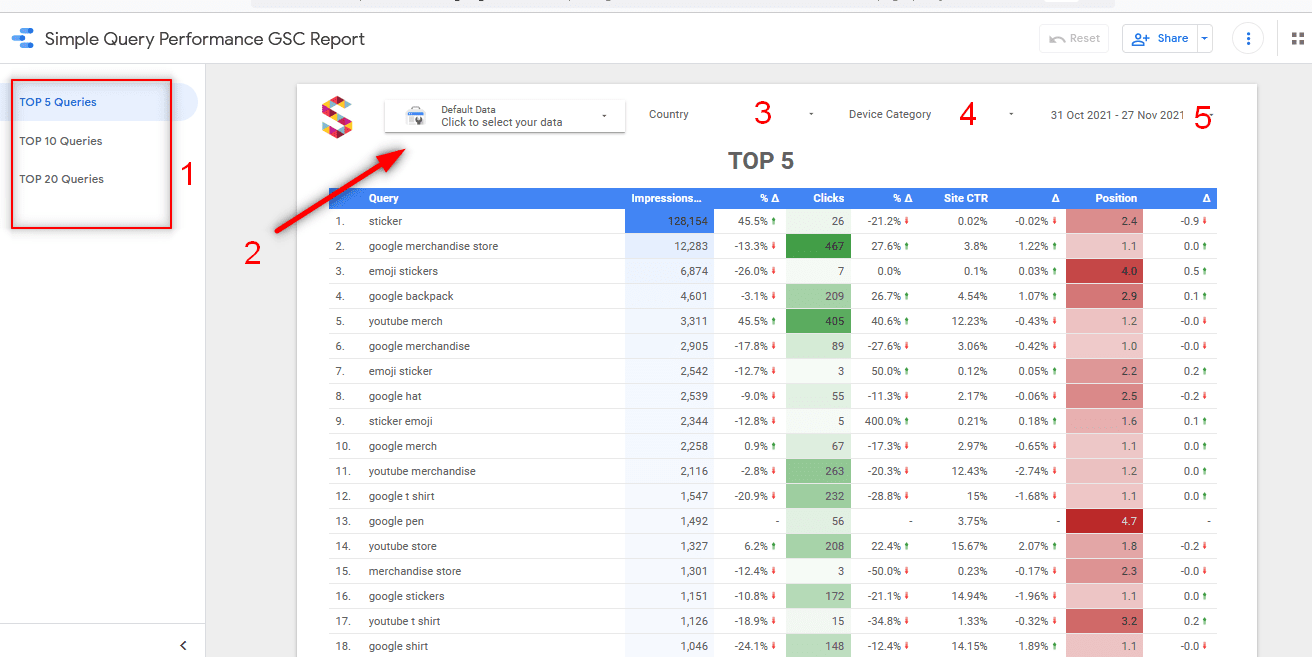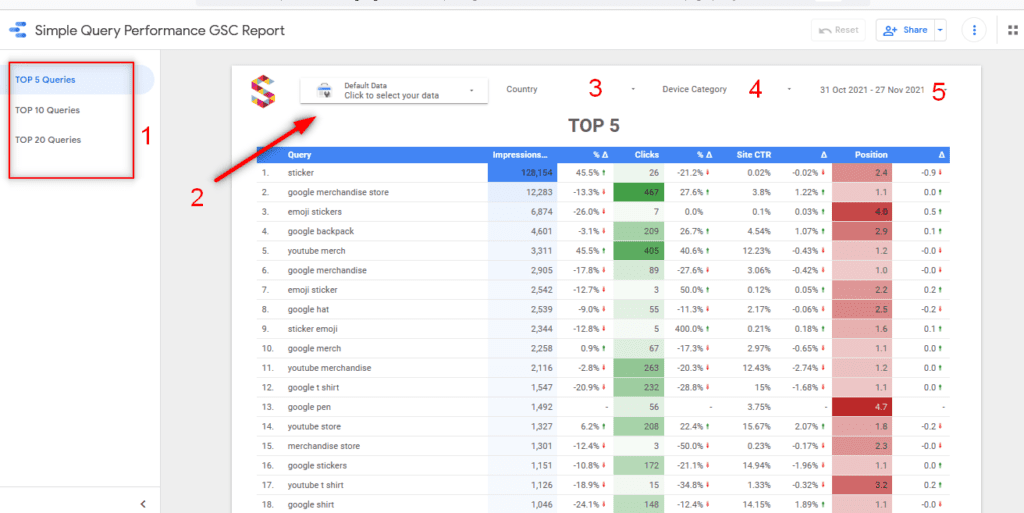 In addition to the Default [Sample] Search Console Data, there is the Data Control, which will allow you to easily switch between your clients.
Top Query Pages
Data Control
Country Selector
Device Selector
Data Range Control